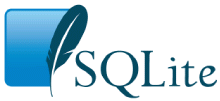 SQLite Annual Maintenance Subscription
A maintenance subscription runs for one year and costs US $1500.00. Once you are enrolled, you will be able to submit questions and seek the advice of the principal architect and designer of SQLite. Your questions will be answered on a best-effort basis and any bugs you find and report will be given top priority. When submitting a request, you will often hear back from us within minutes. Sometimes, depending on the time of day, a response could take several hours. Rarely will a reply be delayed by more than 24 hours. If you do not hear back by the next business day, that might mean that your email has been lost or misdirected. Please resubmit your question.
This maintenance agreement limits you to 20 hours of support per year. This is ample for most users. If you feel that you need more support or if you want guaranteed response time instead of "best effort", please contact us directly to negotiate a custom support agreement that will address your specific needs.
Additional information on the services provided by this maintenance subscription and specific exclusions can be found at http://www.hwaci.com/sw/sqlite/ams.html.
Ordering options:
Fill out the form below, or
Send email to sqlite@hwaci.com, or
Call our office during US East Coast business hours (+1.704.948.4565)
---