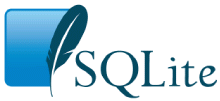 Technical Support Agreement
A Technical Support agreement is similar to an Annual Maintenance Subscription but with fewer restrictions and with a much higher level of service.
Services Included
With Technical Support, you get all of the benefits of an Annual Maintenance Subscription plus the following additional benefits:
You can call us on the phone during business hours, or send email requesting a callback. We are happy to participate in phone conferences, including phone conferences involving both you and your customers.

Technical support is more than just advice. With technical support you can have us write code. We will develop custom SQL functions or other interfaces for you at your request and according to your specifications. Or you can request customizations or enhancements to the SQLite core, either for your own private use or to be folded back into the public source tree.

We will support any version of SQLite up to a year old, not just the latest version. At your request, we will backport any bug fixes to any SQLite version that is less than one year old.

We will, at your request, provide you with private email notification of any new bugs that might effect your product or any new features that you might find useful. You no longer have to poll the SQLite website to stay on top of things - we will let you know when interesting things happen.

If you have an application bug and it is unclear if the bug is in SQLite or in your code, we will help you to track down the problem by supplying you with instrumented versions of SQLite that provide additional diagnostic capabilities. And we will help you debug your application as we are able, for example by participating in a joint debugging session using VNC or NetMeeting or similar desktop-sharing technology.

You can request customized builds of SQLite.

You get up to 150 staff-hours/year of support - 7.5 times more than with a maintenance subscription.

Your support requests, comments, and suggestions for future changes to SQLite take priority over requests from maintenance subscription customers and from the general public.
Limitations And Exclusions
Contact time is limited to 150 hours per year. As with the annual maintenance subscription, we do not normally keep track of contact time and we have never had to cut anybody off. We include this limitation to set clear expectations and to prevent abuse. If you think you might need more than 150 hours of help over the course of 12 months, please contact us in advance to make specialized arrangements suitable to your specific needs. Or consider becoming an SQLite Consortium Member.

We will make our best effort to respond to your questions. Normally, you should hear back from us within minutes. But there is no guarantee of response time. Sometimes a reply might take as long as 24 hours. If there are holidays or vacations involved, more than 24 hours might be required - but this is very rare. If you do not get a reply to a question by the next business day, it is safe to assume that your email got lost; please resubmit or phone our office to see what is going on.

We will apply bug fixes to any version of SQLite which at the beginning of your subscription is that is less than one year old. Since a technical support agreement runs for one year, we might end up applying bug fixes to versions of SQLite that are nearly two years old toward the end of your agreement. If you need to support versions of SQLite that are older than that, please contact us to make specialized arrangements.

We will help you write code that implements new features in SQLite (such as new SQL functions or collating sequences). And we will help you to write code that interfaces to SQLite. And we will help you to write SQL statements. But we cannot write your entire application for you. And our coding work is limited to 20 hour/year.

A technical support agreement is usable by a single development team within your organization. For the purposes of this paragraph, a development team is a group of developers that work for the same company (as either employees or contractors) and that all know each others names. Sometimes large companies have multiple development teams using SQLite at different sites and often in different parts of the world. If you have more than one development team using SQLite, please make arrangements in advance for a technical support agreement that is tailored to your specific needs.

A technical support agreement does not normally cover on-site visits or consultation, but that restriction can be relaxed on a case by case basis depending on your support needs and where you are located.
Higher Levels Of Support
If you need more support than is provided by a technical support agreement, we will be happy to discuss a customized technical support package tailored to your specific needs. Or you can consider becoming an SQLite Consortium Member. Contact us at the address given below for additional information.
How To Purchase Technical Support
The standard technical support agreement described above costs $8000 (US) for one year. We can also provided customized technical support packages tailored to your individual needs. Please contact our office at +1.704.948.4565 during US east-coast business hours for additional information or to sign up.